All the Essential Makeup Products You Need to Look Fabulous
Do you feel lost when it comes to makeup? Are you unsure which products are essential and which ones you can skip? You're not alone. The world of makeup can be overwhelming, with so many different products and brands to choose from. But fear not, because we're here to help.
In this article, we'll break down all the essential makeup products you need to look fabulous. From foundation to highlighter, we'll cover everything you need to know about creating a flawless look. So sit back, relax, and get ready to become a makeup pro.
Don't forget skincare: Primer and Moisturizer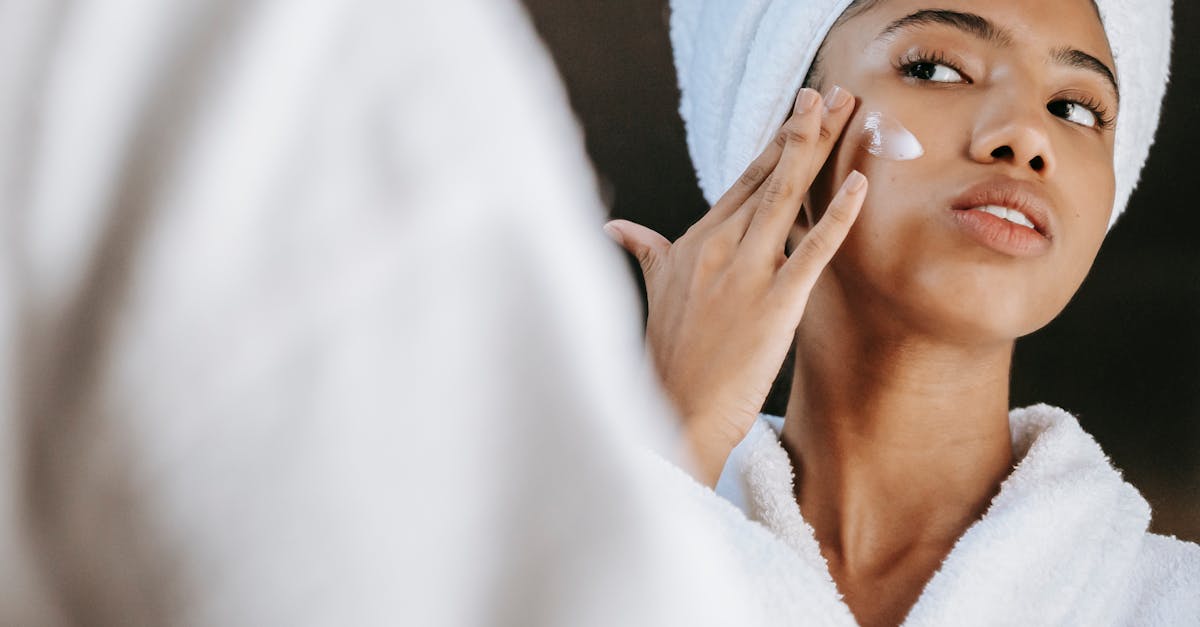 Makeup is a great way to enhance your natural beauty, but it's important to remember that good skincare is the foundation of any great look. Before you start applying your makeup, make sure you have a clean and moisturized face. This will not only help your makeup look better, but it will also help protect your skin from damage.
One essential skincare product to add to your makeup routine is primer. A good-quality primer can help your makeup go on smoother, last longer, and prevent creasing or smudging throughout the day. It also helps fill in pores and fine lines for a more flawless finish. And of course, don't forget about moisturizer! Whether you have dry or oily skin, using a moisturizer every day can help keep your skin healthy and hydrated.
The right skincare routine can make all the difference in how your makeup looks and feels on your face. By taking care of your skin with primer and moisturizer before you even start applying makeup products like foundation or concealer, you'll be setting yourself up for success from the very beginning.
Concealer:
The Magic Wand for a Flawless Concealer is the ultimate problem solver when it comes to hiding blemishes, dark circles, and discoloration. It is a makeup product that can instantly transform your look by creating an even skin tone. A good quality concealer acts like a magic wand that can create illusions and makes your skin look flawless.
The key to choosing the right concealer is selecting the shade that matches your skin tone. A shade lighter than your foundation works best for under-eye areas, whereas the same shade or slightly darker works well for blemishes and scars. Coverage level is also an essential factor when choosing a concealer. If you want moderate coverage, go for liquid concealers, but if you need full coverage, choose a cream or stick concealer.
Start with the basics: Foundation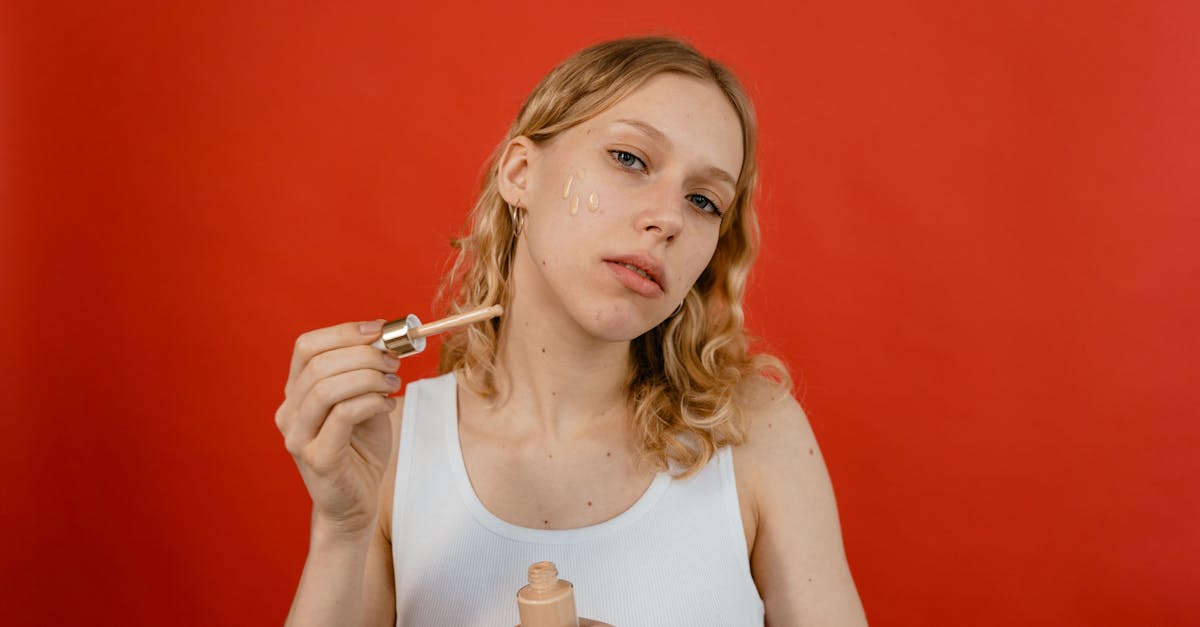 Foundation is the base of any makeup look. It helps to even out skin tone, cover blemishes, and create a smooth canvas for the rest of your makeup. But with so many options available in terms of coverage, finish, and formula, it can be overwhelming to find the perfect one for your skin type and tone.
When choosing a foundation, consider your skin type and what level of coverage you want. If you have oily skin, look for oil-free or matte formulas that will control shine throughout the day. For dry skin, a hydrating or luminous finish will add glow and prevent flakiness. Those with combination skin can opt for a medium coverage foundation that balances oiliness without drying out dry patches.
It's also essential to match your foundation shade as closely as possible to your natural skin tone. Don't be afraid to test different shades on your jawline in natural daylight to find the best match. Remember that foundations can oxidize and change color once applied to the skin, so allow it to set for a few minutes before making a final decision.
Setting Powder
Setting powder is a must-have product for anyone who wants their makeup to last all day. It is a translucent powder that sets your makeup in place and keeps it from transferring or smudging. Setting powder also helps to control oil and shine, giving you a matte finish that lasts.
When choosing a setting powder, look for one that matches your skin tone and has a fine texture. It should be easy to blend and not leave any white cast on your face. Apply the setting powder with a fluffy brush, focusing on the areas where you tend to get oily, such as your T-zone. You can also use it to set your under-eye concealer.
Using setting powder will not only keep your makeup looking fresh all day but will also give you an airbrushed finish that will leave you feeling confident and beautiful.
Contour
Contouring is one of the most transformative makeup techniques. It helps to bring out your facial features and create a defined look. A contour shade should be about two shades darker than your skin tone and applied in the hollows of your cheekbones, temples, jawline, and sides of the nose with a small angled brush.
It's important to blend well to avoid harsh lines and ensure a natural finish. You can also use a lighter shade, called highlighter, on the high points of your face like your cheekbones, brow bone, and down the center of your nose. This creates contrast with the darker contour shade and brings attention to those areas.
A pop of color: Blush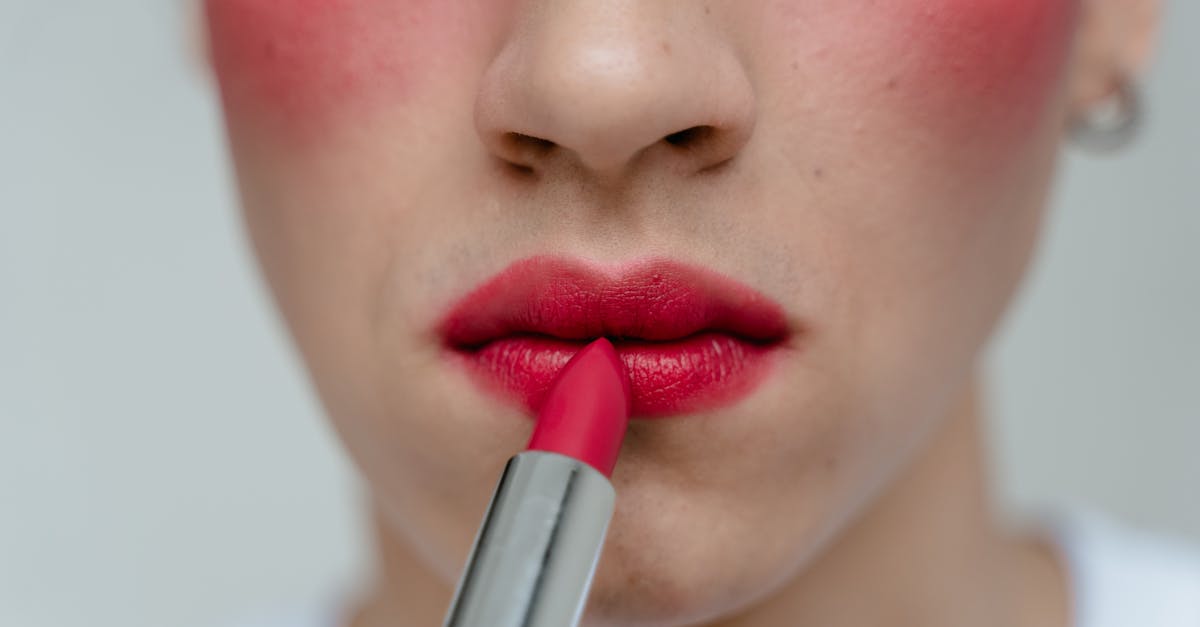 Blush is an essential makeup product that adds a natural flush of color to your cheeks. It can help you achieve a healthy, youthful glow and enhance the overall look of your face. The right shade of blush can also help define your cheekbones and give your face a more sculpted appearance.
When choosing a blush, it's important to consider your skin tone. Fair skin tones look best with lighter shades such as baby pink or peach, while medium skin tones can pull off brighter shades like coral or rosy pink. Darker skin tones can benefit from richer colors like deep plum or burgundy.
Apply blush by gently sweeping it across the apples of your cheeks with a fluffy brush. Blend it out towards your temples for a natural look. Remember to start with a light hand and build up the intensity gradually if needed.
Eye-catching eyes: Eyeshadow
Eyeshadow is a versatile makeup product that can transform your look in many ways. With the right eyeshadow shades, you can create stunning eye looks that highlight your natural beauty and complement any outfit. Whether you prefer bold and bright colors or neutral and subtle shades, there's an eyeshadow palette for every occasion.
To create an eye-catching eye look, start with a neutral shade as a base color, then gradually build up the intensity with darker shades. You can also add some shimmer or glitter to add some sparkle to your eyes. Don't forget to blend your eyeshadows well for a seamless finish. And if you want to take it up a notch, try experimenting with different eyeshadow techniques like cut crease or halo eye for a more dramatic effect.
Luscious Lashes: Mascara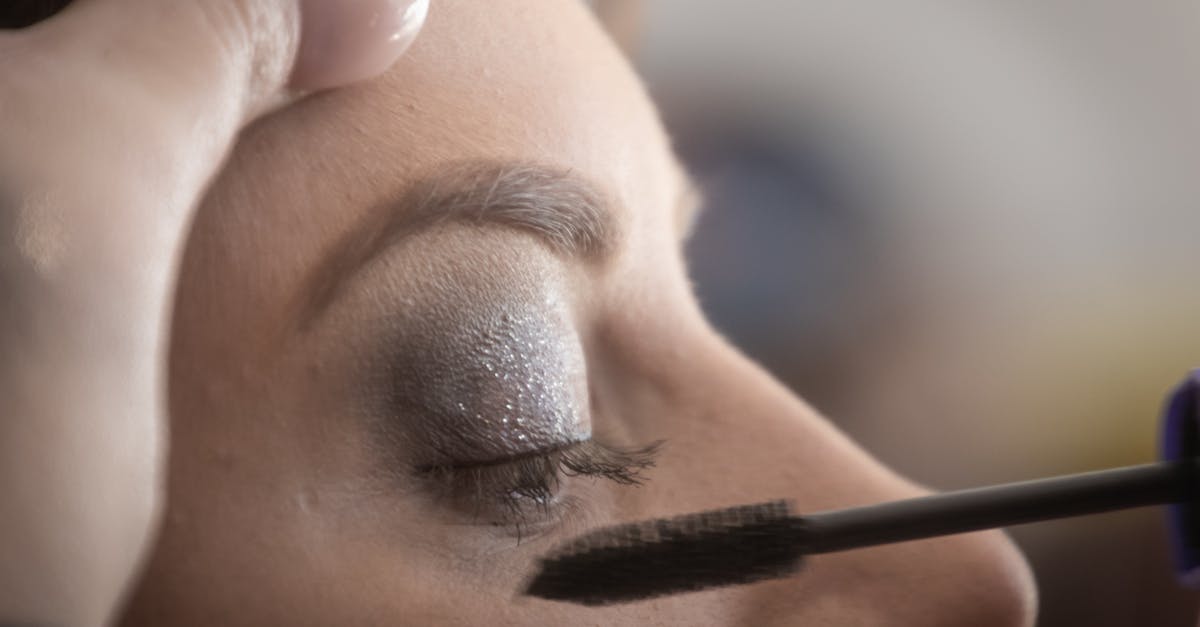 When it comes to makeup, there's nothing like a good mascara to make your eyes stand out. Mascara is a must-have for anyone looking to enhance their lashes. Whether you have short or long lashes, mascara can give them the boost they need.
There are many different types of mascaras available on the market: volumizing, lengthening, curling, waterproof, and more. Each type of mascara has different benefits and can achieve various effects on your lashes. The key is finding the right one that works best for you and your lash type.
Before applying mascara, it's important to curl your lashes first using an eyelash curler. This helps open up your eyes and gives the illusion of longer lashes. Then gently apply the mascara wand from the roots of your lashes to the tips in a zig-zag motion for even coverage. Be sure not to apply too much at once as this can lead to clumping or spider-like lashes.
A good quality mascara will not only enhance your eyes but will also last all day without flaking or smudging.
Bold brows: Eyebrow pencil or gel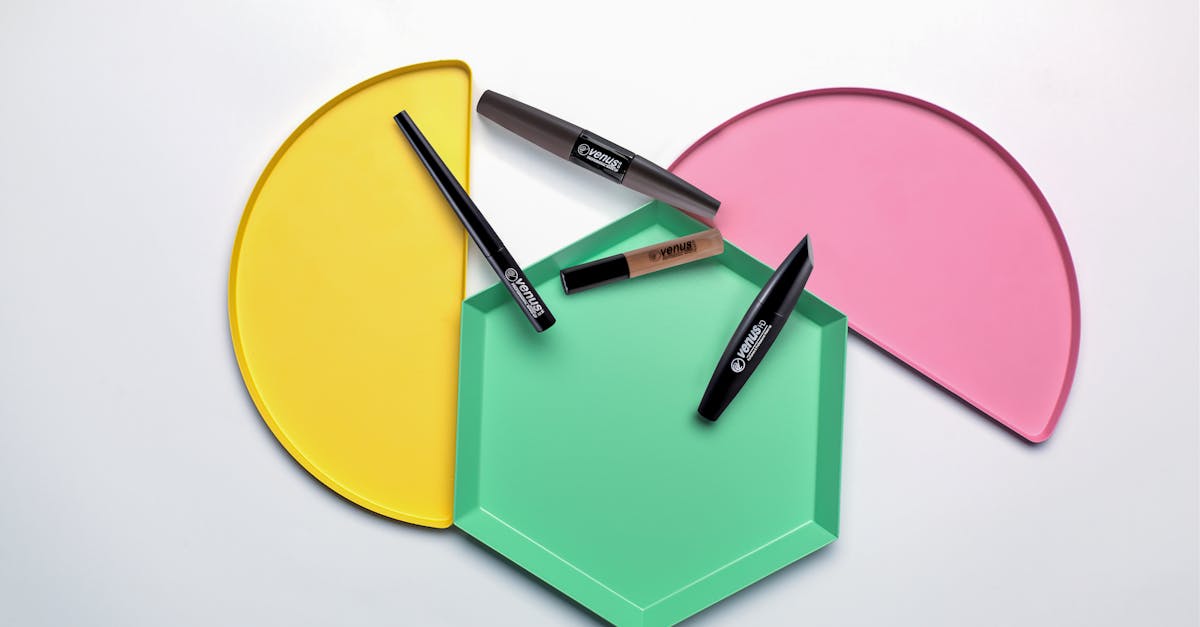 When it comes to achieving the perfect makeup look, bold brows are a must-have. The shape and fullness of your eyebrows can easily transform your face, adding structure and framing your eyes. That's why investing in an eyebrow pencil or gel is crucial to creating a polished look.
If you have sparse brows, an eyebrow pencil is the way to go. Look for a product with a fine tip that allows you to draw hair-like strokes for a natural look. Choose a shade that matches the color of your brow hairs for seamless integration. On the other hand, if you have thick brows but need some hold, opt for an eyebrow gel. This will tame any unruly hairs and keep them in place all day long.
Regardless of which product you choose, remember that less is more when it comes to filling in or enhancing your brows. Start with small strokes and build up as needed until you reach your desired look. With the right eyebrow product in hand, you'll be well on your way to achieving bold and beautiful brows.
Eyeliner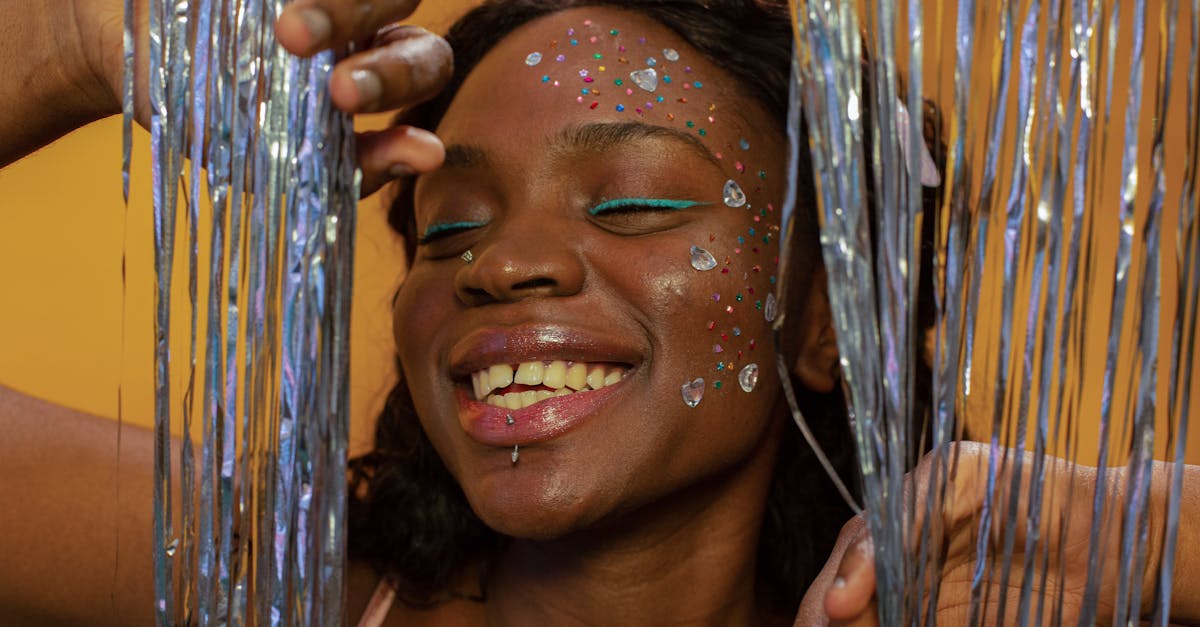 Eyeliner is an essential makeup item that can make a huge difference in your look. It has the power to transform your eyes and create a dramatic effect. There are different types of eyeliners, including pencil, gel, liquid, and pen eyeliners. Each type has its own benefits and drawbacks, so it's important to experiment with different formulas to find one that works best for you.
Pencil eyeliners are generally easy to use and great for beginners as they offer more control during application. Gel eyeliners require a bit more skill but offer precision and long-lasting wear. Liquid eyeliners are perfect for creating the perfect cat-eye or winged liner look. They tend to dry quickly, so it's important to work fast when applying them. Pen eyeliner is a newer formula that combines the benefits of both liquid and pencil eyeliners.
When applying eyeliner, start by drawing small strokes along the lash line and then connect them with one smooth stroke from the inner corner of your eye to the outer corner. You can also experiment with different designs such as winged liner or tightlining (lining your upper waterline). Remember, practice makes perfect!
Lip-liner: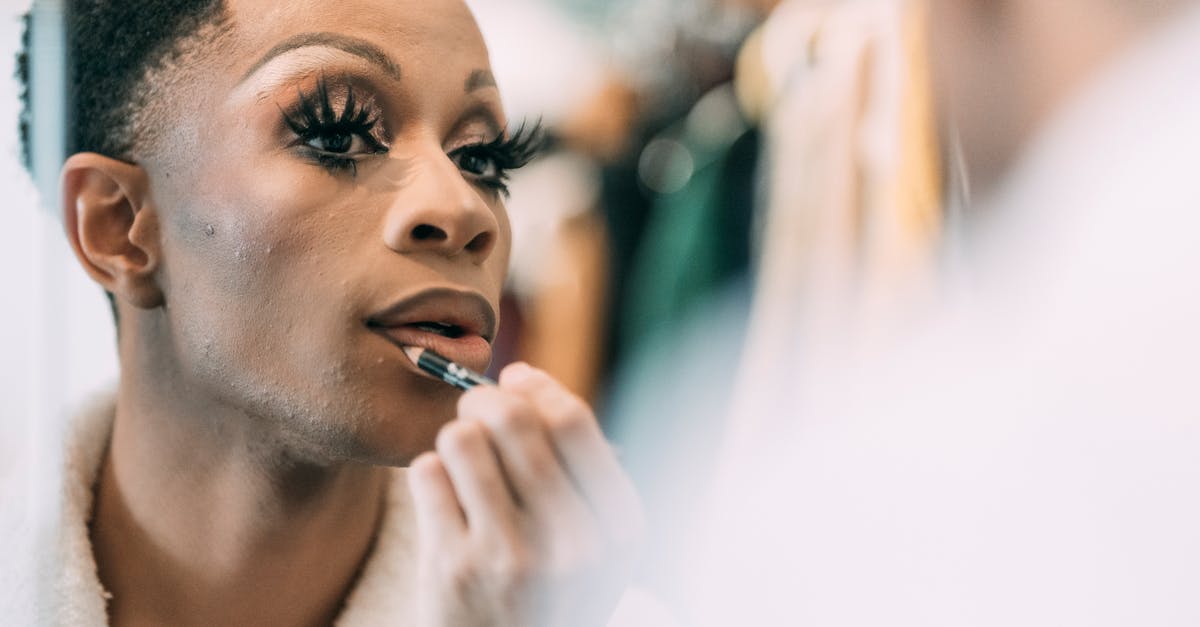 A lip-liner is an essential tool for those who want to ensure their lipstick stays put and doesn't bleed out onto the surrounding skin. This handy product can also help to define the shape of your lips, making them appear more symmetrical and plump.
When selecting a lip-liner, try to choose one that is just slightly darker than your natural lip color or matches the shade of your lipstick. This will help it blend in more naturally and create a smooth, seamless look. Additionally, apply the liner first and then fill in with lipstick for a longer lasting effect.
A lip-liner can be used in many creative ways as well, such as creating an ombre effect or blending two colors together. Experimenting with different shades and techniques can lead to discovering new looks you never thought possible!
Pucker up: Lipstick or Lip Gloss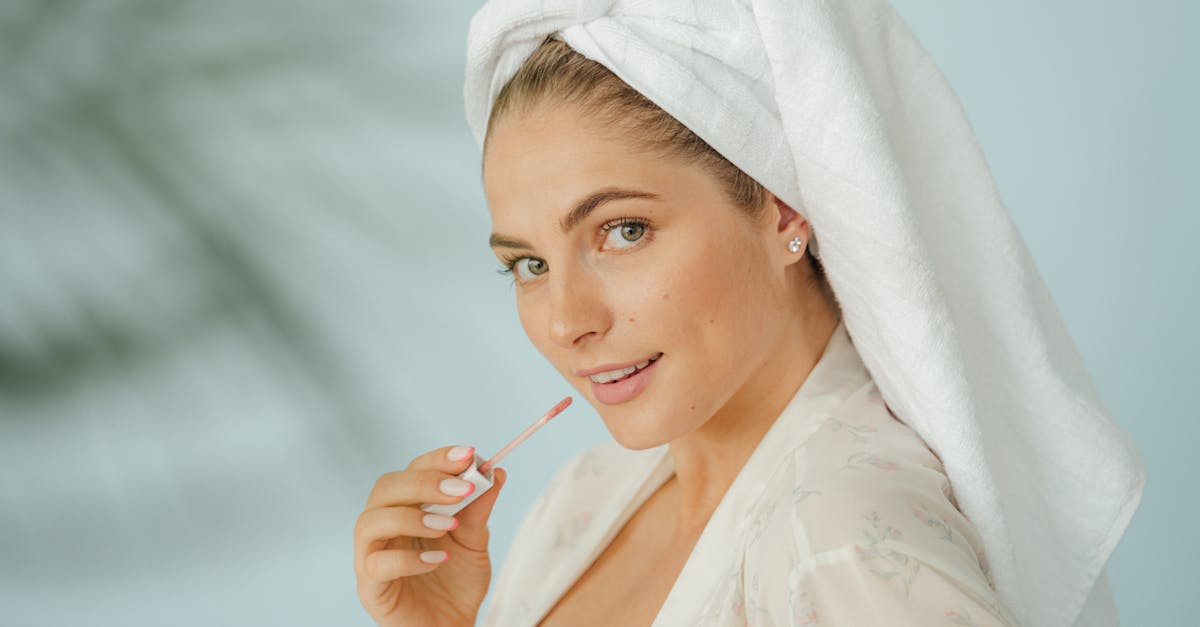 Nothing completes your makeup look quite like the perfect lip color. Whether you prefer a bold, dramatic look or something subtle and natural, lipstick or lip gloss can add the finishing touch to your overall appearance.
When choosing a lip color, consider your skin tone and personal style. For fair skin tones, lighter shades such as pink or nude are ideal. Medium skin tones can opt for shades of coral or mauve. Darker skin tones look stunning with deeper shades such as burgundy or plum.
Both lipstick and lip gloss have their advantages. Lipstick provides more color payoff and tends to last longer on the lips, while lip gloss adds shine and has a more moisturizing effect. Consider using a lip liner to define your lips and prevent feathering throughout the day.
Choose from various finishes such as matte, satin, glossy, metallic or sheer depending on the occasion or your mood. A classic red lipstick is always a show-stopper while a shimmery lip gloss adds glamour to any outfit. Experiment with different shades and finishes until you find the perfect one that makes you feel confident and beautiful.
Shimmer and shine: Highlighter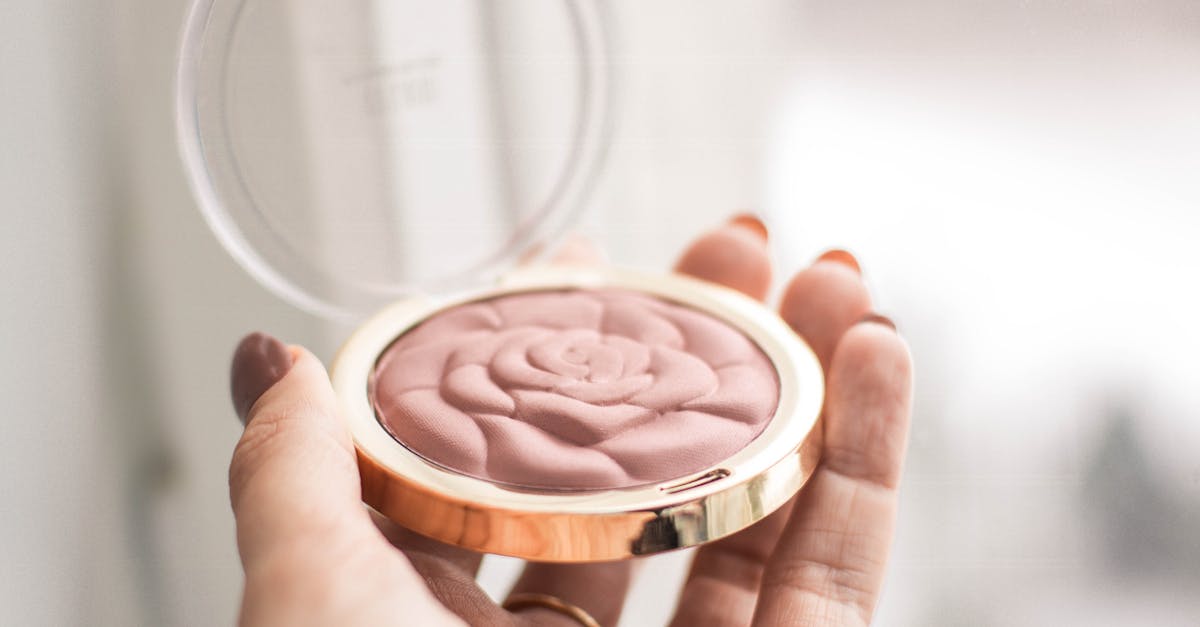 A good highlighter can add that extra touch of glamour to your look and make you feel like a star. Highlighters come in many forms, from powder to cream, and can be applied to the high points of your face, such as your cheekbones, brow bone, and cupid's bow. The right highlighter can give you a luminous glow that makes you look radiant.
When choosing a highlighter, consider the type of finish you want. Do you prefer a matte finish or a subtle shimmer? Also, consider the shade of the highlighter. If you have fair skin, go for a champagne or pink-toned highlighter. If you have medium to deep skin tones, opt for a golden-toned highlighter that will complement your complexion.
Essential tools: Brushes and sponges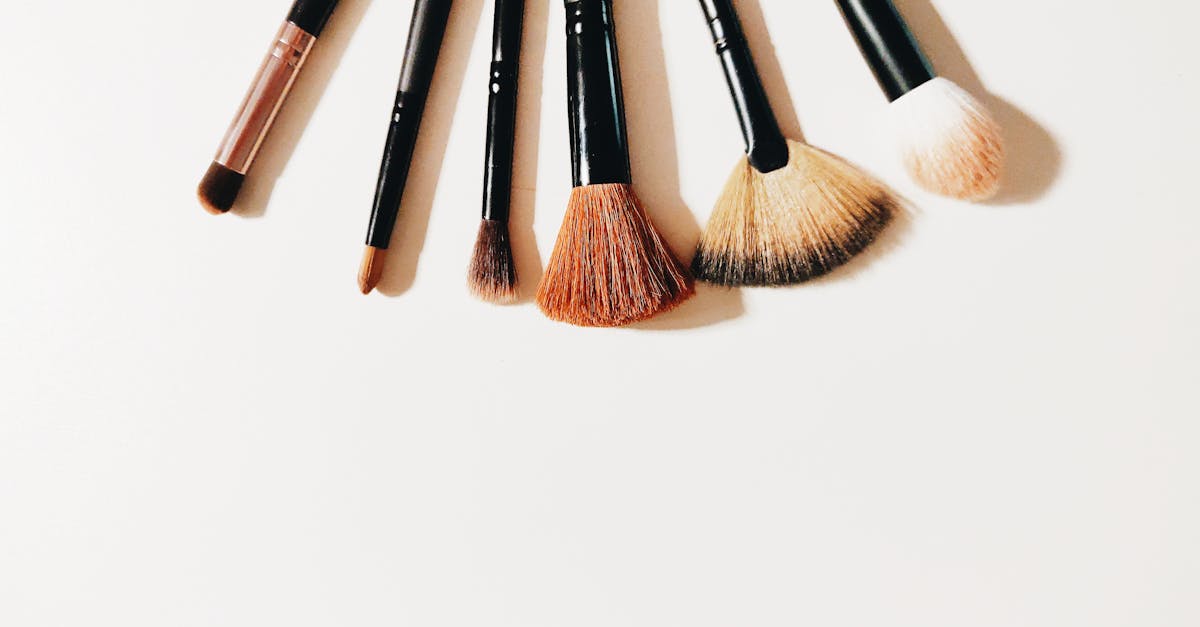 When it comes to makeup application, the tools you use are just as important as the products you apply. Without the right brushes and sponges, your makeup may not blend seamlessly or apply evenly, which can result in a less than ideal finish. Here are some essential brushes and sponges that every makeup lover should have in their kit:
Kabuki brush: This big, fluffy brush is perfect for applying powder foundation or setting powder. It's also great for blending out contour or blush for a more natural finish.
Blending brush: A fluffy blending brush is essential for creating a seamless transition between different eyeshadow shades. Use it to blend out harsh lines or to create a soft wash of color all over the lid.
Eyeshadow brush: An eyeshadow brush with a flat head is perfect for applying color to your lids. Use it to pack on pigment and create an intense look.
Fan brush: A fan brush is great for applying highlighter or bronzer. Its unique shape allows you to apply product precisely where you want it without going overboard.
Beauty sponge: A damp beauty sponge can be used to apply foundation, concealer, or even cream blushes and highlighters. The sponge helps blend product seamlessly into the skin while keeping everything looking natural.
No matter what type of makeup look you're going for, having these essential brushes and sponges in your collection will make application
Setting the Look: Setting Spray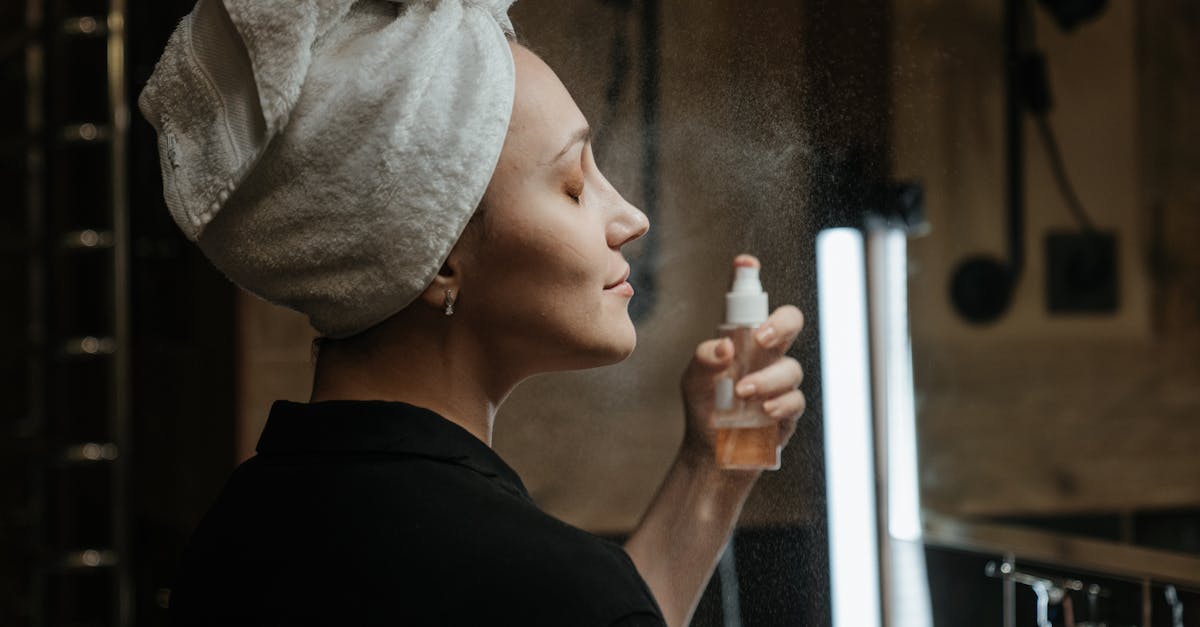 After applying all your makeup products, it's important to lock in your look so that it lasts all day. This is where setting spray comes in handy. Setting spray is a mist that you spray over your completed makeup to keep it in place, prevent smudging or transfer and give a dewy finish.
A good setting spray should be lightweight and non-sticky. It should also be able to hold your makeup in place without making your face feel tight or dry. There are different types of setting sprays available for different skin types and concerns. For oily-skinned people, a mattifying setting spray with oil-controlling properties would be best. On the other hand, if you have dry skin, a hydrating setting spray would work wonders for you.
A great thing about setting sprays is their versatility- they can also be used as refreshing mists throughout the day. If you start feeling hot or sweaty, simply spritz some on your face to instantly refresh and revive yourself!
Conclusion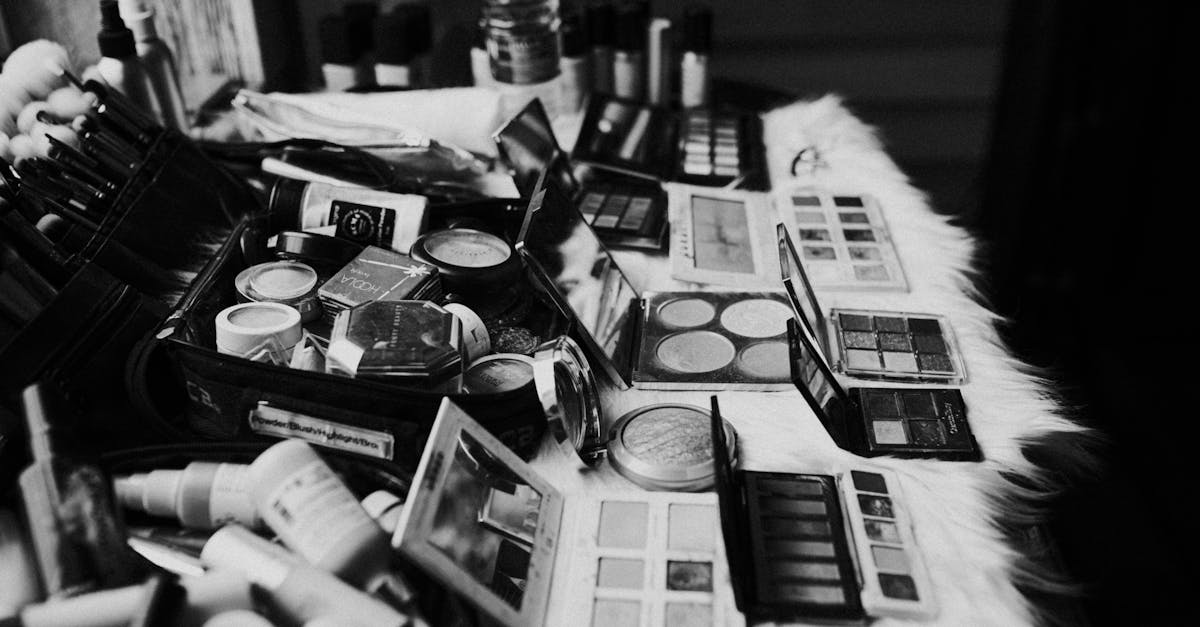 In conclusion, makeup can be a fun and exciting way to enhance your natural beauty. With these essential products and tools, you will be able to achieve any desired look. Remember to start with a good skincare routine, invest in quality products, and take the time to practice and perfect your application technique. Whether you prefer a bold or subtle look, confidence is key when it comes to feeling fabulous in your own skin. So go ahead and experiment with different colors and styles until you find what works best for you!
Tagged:
Essential Makeup Products
Must-Have Makeup Products